Transforming the Art Industry with Authentify Art
CodeLaunch 8 will feature Finalists from a variety of background and industries. Among those is Authentify Art, a tech startup aimed at transforming the art industry by allowing the general public to experience collections in a brand-new way. This blog details Authentify Art, what they do, and their CodeLaunch experience so far.
What is Authentify Art?
As a 3 trillion dollar industry, art is one of the last unregulated asset classes in the world. It is often thought of as exciting and mysterious, but in reality, the current market is opaque and fragmented. Authentify Art believes it to be stuck in the 19th century. They want to transform and modernize the art industry by empowering people to engage in the art market.
To bring art into the 21st century, Authentify Art provides easy access to accurate information about works of art. They deliver verified data to collectors, insurance companies, banks, value-added service providers, and the general public. Authentify Art is all about data and their mission revolves around providing verified information so anyone can know the true identity of any authentic work of art. They bring together different technologies to move an entire industry into a new mindset.
Using cutting edge and established technologies (RFID, IoT devices, multi-spectral imaging, cloud computing, robotics, AI, and public blockchain), Authentify Art makes it easy and inexpensive for anyone to get access to verified information about artwork.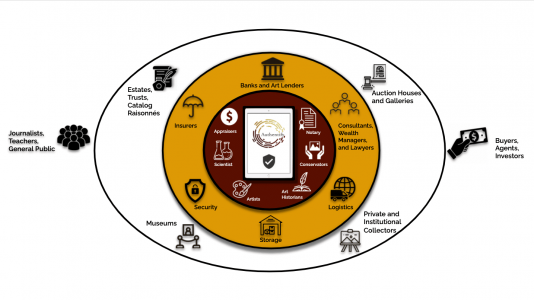 Founder Backgrounds
Curtis McConnell, CEO, is a technical engineer with 25 years of experience in developing technology and supply chain solutions. At ProFlowers, he helped to revolutionize the flower industry, and at 1800Flowers, he helped modernize an iconic brand by updating their technology. He is a visionary leader with the ability to motivate and mentor his team to move mountains and to pull off the seemingly impossible.
Dan Bodenheimer, CPO, is a pragmatic leader who is passionate about delivering the best product that an engineering team can deliver. He was part of the award-winning ProFlowers team and was the enterprise architect for 1800Flowers. Dan is a technology pioneer whose alter ego happens to be as a genealogy expert and the world's foremost expert on Leslie Charteris' mystery-adventure novels.
Keri Kilty, CRO, is an expert in relationship building, market strategy, and plan execution. Her mission is always to do good for her clients and colleagues. She has worked with companies such as Goodwill International, ING, and World Acceptance Corporation.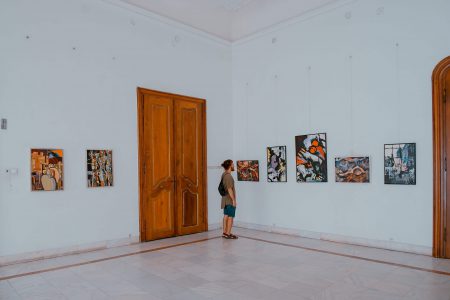 Accomplishments and Goals
Authentify Art's biggest accomplishments are their patent and industry buy in. They are proud of their product vision, which is exciting major players in the art industry. They've received a couple of major clients in the insurance and banking industries.
As with any budding startup, Authentify Art has many goals. They want to work with major influencers in the art industry to establish their brand as the primary distributor of verified data. They want to change the mindset of industry insiders. But ultimately, they want the world to understand more about art so they can be more engaged to invest and collect it themselves.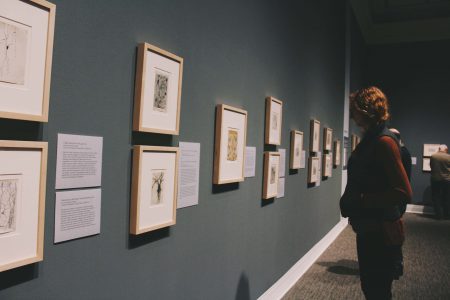 The CodeLaunch Experience
Curtis heard about CodeLaunch only two days before the submission deadline. After learning more about it, he aligned with the mission. He was excited about the pitching format and the fact that the hackathon teams can help build a project that they had been dying to build for the past four years.
CodeLaunch excites the Authentify Art team because they love building things under time pressure. "I love the adrenaline rush. It reminds me of some of the biggest wins I have had in my professional life and in my years as a competitive hockey player," says Curtis.
Curtis continues, "Having a short window of time to pull off what would often take months or even years is incredibly exciting and nerve-racking. Knowing how far to push things so your audience will be wowed and you won't come up short with a buggy, non-functional product is really challenging. I love being a speaker, presenter, and showman, so I am really excited to be given the chance to present this game changing technology experience."
If Authentify Art were to win CodeLaunch, they will take the created product to the biggest galleries, auction houses, and museums in the world. They have shared early prototypes and the excitement and interest has been resounding. Authentify Art truly believes their application will create change in the art world with how the public interacts with paintings in the future.
Learn More About Authentify at CodeLaunch 8
With its unique idea and lofty goals, Authentify Art's pitch is sure to impress the audience. You can be a part of it as an attendee. CodeLaunch 8 will take place on November 5th at the Comerica Center in Frisco, TX. Reserve your spot today! We hope to see you there!