How Authentify Art is Shaking Up the Industry
It is nearly impossible to not have seen all the art-related news this past year. From Netflix documentaries to the buzz over NFTs, a verification system for art is needed now more than ever. CodeLaunch 8 Overall Winner, Authentify Art, is filling the verification gap with their product.

Authentify Art has made great strides since taking home the title of Overall Winner. They recently left their MVP round and are meeting milestone after milestone all while shaking up the art world with their product.
This blog highlights Authentify Art, how their platform works, and how it is relevant in today's art world.

Who is Authentify Art?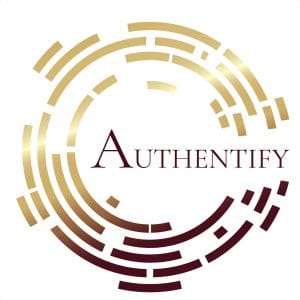 Founded by Keri Kilty and Curtis McConnell, Authentify Art aims to create a verification system for art.

Curtis explains, "In simplest terms, think of us as Carfax for art. If you bought a car, you could look up the VIN number to find all kinds of information—when the oil was changed or if there are collisions. For art, there is no VIN number, so you have no idea whether the information is correct. There is a unique opportunity to put a VIN number on every work of art to make it easy for everyone to pull out their phone and get information about it. For a lot of people, it allows them to fall in love with art without getting shortchanged."

With a concept as revolutionary as Authentify Art, it is no surprise that many investors and clients have jumped on board, including a bank with 30,000 works of art and an insurance company for art investors. Authentify Art just left their MVP round and are going into their seed round. Their goal was to raise $750,000 for their MVP round, and with a last minute investor, they're at $950,000.

Curtis and Keri have met many major milestones. Their biggest is their completed MVP, so they have their first clients using the platform. They have two more clients onboarding in April. There is a lot of movement happening within the company, including the completion of their art tracker.

The art tracker is like "a Fitbit for a work of art," says Curtis. Pulling technology from the medical field, the art tracker is affixed to the back of the painting, and it tracks metrics from humidity and temperature to geolocation and exposure to light. It allows continuous monitoring on an artwork, so you can know whether an air conditioner is blowing on it, if it's on its side while in transit, and most importantly, whether it is out of its geofenced range.

Authentify Art has partnered with IBM and Samsung with their technology. They offer both near field communication and long range, which adds a digital fingerprint. You can take your phone, look at a work of art, and identify it—like a retinal scan.

Why Authentify Art is Relevant

One of the most recent art-related news is the growth of non-fungible tokens (NFTs). NFTs are technology built off the blockchain that are useful for art. NFTs can represent digital files such as art, videos, audio, or other creative entities. The origin of an NFT is a smart contract, which was a way to write code that would represent a legal contract. It is an effective way to have transparency and effective execution.

NFTs recently gained space in the video game world where they would represent, for example, an item in a video game. There is this new space where the gaming world and the art world have intersected. Authentify Art is exploring the way NFTs are used as art merchandise or "a digital lithograph of sorts," says Curtis. For those who could not afford $100,000 on a painting, they could afford a $100 digital one.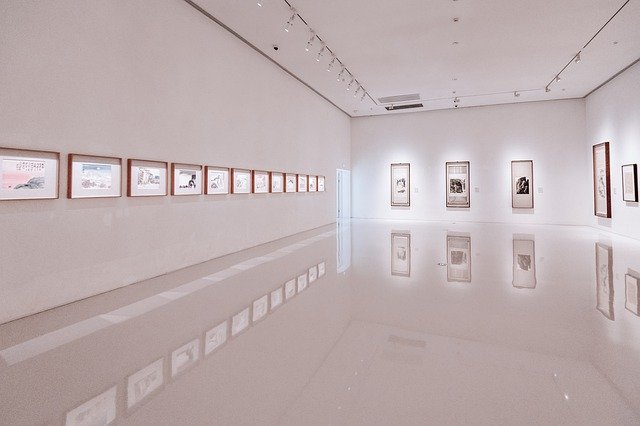 A big issue for people in this industry is how do they know the artwork is real or if it has value. Authentify Art is a safe harbor for anyone who wants to know what the truth is. They want everyone to be able to participate in art in a safe and smart way.

The recently released Netflix documentary, Made You Look: A True Story About Fake Art, highlights some of the pitfalls the art industry has when it comes to authentication and verification. The documentary is a recent story about the oldest art gallery in New York going bankrupt because it sold millions of dollars worth of art that turned out the be fake and not painted by the original artist. With Authentify Art's technology, these high-quality imitations would not have fooled anyone.

Authentify Art's technology is going to change the market and how it functions in the next 5 to 10 years. As Curtis says, "It allows us to broaden the view of fine art. Currently, unless you're a millionaire, you can't really get into art. There's amazing art out there, and that does not make it any less fine or poor quality. What it does is stifles the market to decide what is worthwhile and what is not. The general public can have a greater participation in art. People like us buying art does nothing but good things."

Learn More About Authentify Art

To learn more about Authentify Art, check out their website. Follow them on Facebook and Twitter to stay up to date with their news.
If you want to see more big concepts like Authentify Art take the stage, join us at CodeLaunch ATL on August 18, 2021! Applications open May 1st.