All About International Finalist Coconut Silo
Out of 140+ CodeLaunch 8 applicants, including 35 international applicants, Coconut Silo was chosen as an International Finalist. Coming all the way from Seoul, South Korea, their startup focuses on improving the efficiency of mobility and logistics in the commercial shipping industry. This blog details Coconut Silo, their accomplishments, and their CodeLaunch experience so far.
What is Coconut Silo?
Vietnam is a leading country in global commercial vehicle revenue, which is why Coconut Silo decided to start their business there (along with the fact that they like the country). Stakeholders still use conventional ways to communicate with each other—especially in Vietnam. They found that the vague pricing is a big problem in the industry, and oftentimes, cargo owners end up paying more than they should. This is a problem that Coconut Silo aims to solve.
Coconut Silo began as an in-house startup of the Hyundai Motor Group and evolved into their own entity in June of 2020. They are a mobility startup that streamlines logistics. One of the problems cargo owners have is with placing orders, which requires numerous calls and manual fetching and distribution. Coconut Silo solves this problem by having their users upload orders to their solution. Drivers then make bids to logistically fulfill them. Essentially, Coconut Silo enables manufacturers to move their cargo even if they don't have trucks. Both logistics companies and drivers can manage resources using the Coconut Silo application.
About the Founders
Coconut Silo was founded by Seungyong Kim (CEO), Kangyeop Ahn (CMO), and Tony Taewon Han (CTO). Kim and Ahn have been friends since 2010, are fellow graduates of Hanyang University, Republic of Korea and former Hyundai Motor Company employees. While employed at Hyundai, they gained insights into both the commercial vehicle field and logistics market, which is what inspired Coconut Silo.
Kim and Han met each other at the Samsung SDS sGen Club, an internship, in 2014. They worked on several projects together, and realizing they made a good fit, Kim scouted Han for Coconut Silo.
Kim has been inspired by startups since he was young. It all started with Naver, a Korean search engine, which made a huge impact on Korean internet history. This shocked Kim and made him dream about launching a startup since he was 10 years old. As he grew older, he began to truly appreciate and love Vietnamese culture. When he first visited Vietnam in 2014, he was surprised by all of the Korean companies there. It inspired him to launch Coconut Silo in Vietnam.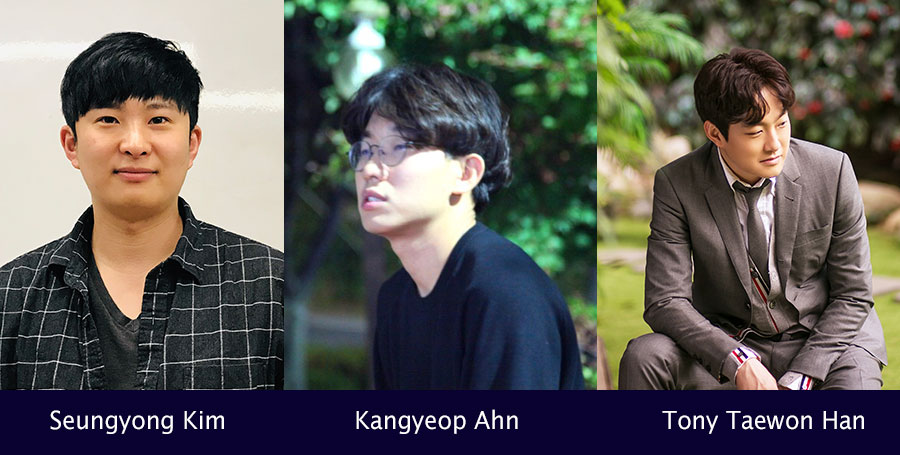 Coconut Silo Accomplishments & Goals
Being the youngest global startup from Hyundai's in-house startup alumni, Coconut Silo has a lot to be proud of. Their biggest accomplishments include:
Launching from the Hyundai Motor Group
First Asian Finalist in CodeLaunch
6 Patents (All in Korea)
20+ Korean Government Subsidiaries
Establishing Corporate Locations in Vietnam and India (In Progress)
Hired 4 Employees
With an upward trajectory, Coconut Silo has many goals. Some of their short-term goals include:
Launching their Platform in Target Countries
Expand Business Areas to Cold Chains, etc.
Reach Series A
Expand their Company to 20+ Employees
Their long-term goals include:
Launching their Platform in Laos, Cambodia
Become a Cross-Border Logistics Platform
Reach Further Series
Expand their Market to Latin America and Africa
They want to continue to pursue ideas that bring them joy and pave the way for other Korean startups to join the global market.
The CodeLaunch Experience
A government organization, Gyeonggi Center for Creative Economy & Innovation (GCCEI) recommended CodeLaunch to Coconut Silo as they've been so successful as an early stage startup in Korea. They have enjoyed the selection process so far.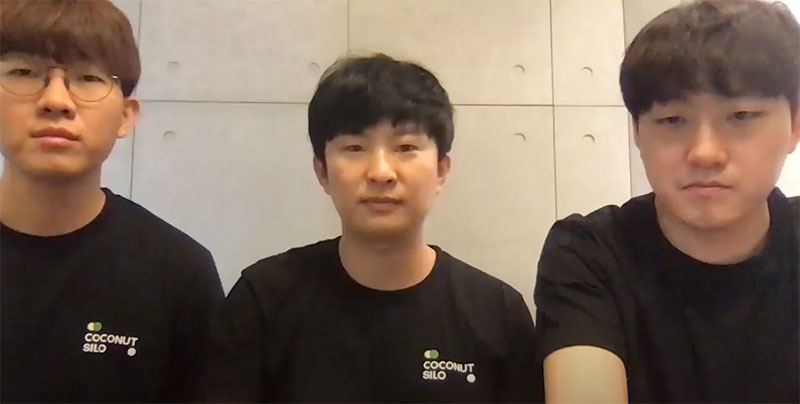 Kim says, "CodeLaunch is one of the biggest startup events in the world that has an individual track for international startups. We knew that becoming a CodeLaunch Finalist would boost and develop our business even further. The most important thing is CodeLaunch has become an enormous opportunity for us since we could check our probability among global startup ecosystems."
Coconut Silo is also looking forward to the hackathon! Once they get the platform, they are heading directly to their target markets in Vietnam and India and will try their best to make Coconut Silo succeed.
Kim also says, "It is insane to become the first finalist from Asia. We've enjoyed the whole selection process and have been so excited to meet such nice guys like Josh and Jason. We received fancy comments from experts like them, which made us review our business overall."
Join us at CodeLaunch 8!
CodeLaunch 8 features Finalists with so much promise, just like Coconut Silo. Join us on November 5th at the Comerica Center in Frisco, Texas! Save your spot as an attendee and register for CodeLaunch 8 now!
– LinkedIn: https://www.linkedin.com/company/coconutsilo
– Facebook: https://www.facebook.com/coconutsilo