How the CodeLaunch Q2 Virtual Hackathon Will Jumpstart Mortie
Starting this year, CodeLaunch is happening once per quarter! You may be wondering, "What happened to Q1? And what about Q2?" Because the pandemic was raging and times were uncertain, the planning phase for an in-person event was not possible. However, we did not want to let time go by without helping startups! That is why we are hosting a Q2 virtual hackathon for Mortie, one of the CodeLaunch 8 Alternate Finalists.

This blog highlights the CodeLaunch Q2 Virtual Hackathon: who will be involved, what it is, and more about Mortie.

CodeLaunch Q2 Virtual Hackathon

The professional hackathon is what separates CodeLaunch from other seed accelerator competitions. The professional hackathon is an all-out, coffee and energy drink-filled coding marathon where professional software and application development teams are paired with CodeLaunch Finalists to build out as much of their product as they can. That product is then demoed live and for the first time in front of the CodeLaunch audience, who then vote for their Overall Winner. The professional hackathon allows Finalists to leave the competition with a tangible product.

The CodeLaunch Q2 Virtual Hackathon will be a little different. Mortie, CodeLauch 8 Alternate Finalist, is paired with Binary Computing for product development. Binary Computing will have two days to build out Mortie's product! There's no in-person demo, but there will be LinkedIn livestreams! Check out the livestream at the bottom of this post!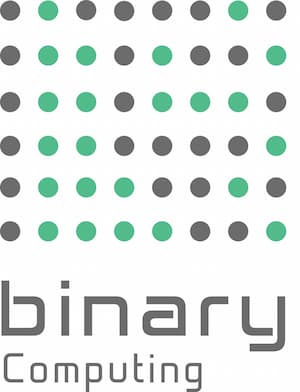 Since 2004, Binary Computing has worked with clients to design, engineer and develop a wide variety of custom computer software applications using an array of technologies and platforms. They specialize in custom software development, database solutions, development solutions, hardware drivers, custom applications, and custom programming services.

Harold Frazier of Binary Computing said, "We are thankful for the opportunity to partner with Improving and contribute a CodeLaunch professional hackathon. We hope our efforts accelerates Mortie's startup trajectory toward MVP."

Jason W. Taylor, CodeLaunch President and Founder, said, "The pandemic prevented us from having another in-person event until Q3 and we didn't want to leave the startup community hanging for half a year, so we put together a professional hackathon team for Mortie, a group we had slotted as an alternate finalist at the November CodeLaunch 8 event in DFW."

Mortie: Who They Are and What They Do

Mortie is a space to upload your past, share your present, and send messages to the future, creating a digital version of yourself that can interact with and contribute to the world forever.


Mortie was founded by Courtney Harmon and Kitty Bogle-Sherman. They are sisters who are on a mission to make a societal impact on a global scale by keeping the focus on the well-being of their users with core values rooted in the principles of Humane Tech and Conscious Capitalism. Courtney has a background in finance, information, management, and software development, and Kitty has a background in law, politics, and leadership/organizational development.

The sisters had the first concept of Mortie in 2012 when they lost a loved one. Suddenly, they could not call her, ask for her advice, or receive the encouragement she always gave. It was around the time that they were having children and realized there was so much they wanted to make sure their kids and loved ones would know about them.

In spring of 2020, they started talking about the idea again and how there still was nothing on the market to address this need. Last August they pitched their idea at CodeLaunch 8 and started app development. They were chosen as a CodeLaunch Alternate Finalist and participated in CodeLaunch 8 as exhibitors.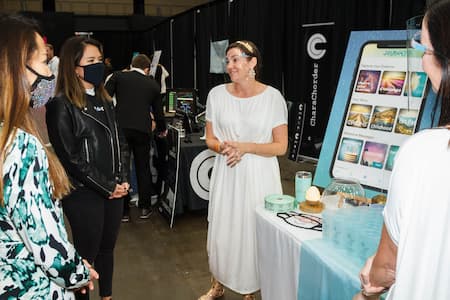 Regarding the CodeLaunch Q2 Virtual Hackathon, Kitty said, "We are so thrilled to participate in CodeLaunch because this will bring together a piece we haven't discussed yet, which is possibly the most exciting and innovative part of our software. We call it Fetch; Fetch is the retrieval side of the Immortal Portal. This is where we enable you to interact with your people forever and vice-versa."

Kitty continued, "Based on the way we help you store and organize your posts, CodeLaunch is going to integrate Mortie with Voice Assistant technology so that anyone can seamlessly Fetch a specific command from a loved one. For example, I could say, 'Mortie, Fetch Papa, Make me laugh,' and our grandfather will appear and tell us one of the jokes he has uploaded to his Mortie profile. Or you could say, 'Mortie, It's my birthday!' and all the birthday messages any of your people have sent to you will appear. The possible use cases for Fetch are endless, and we are very appreciative of CodeLaunch for implementing this feature into Mortie."

Instagram: @MortieApp

Follow Us on LinkedIn!

Follow CodeLaunch Accelerator on LinkedIn for updates and livestreams on the CodeLaunch Q2 Virtual Hackathon!

CodeLaunch ATL 2021 will take place on August 18, 2021! Applications open May 1st!